We went to Chester to learn about the Romans. We visited a museum to learn about Roman life and look at archaeology. We also marched to the amphitheatre to learn why the Roman army was so successful.
Dear Parents
All children have been given their parts for the school play.
We have tried to keep costumes as simple as possible.
Please send clothes into school by Friday 29th November at the latest, ensuring that all items of clothing are clearly labelled with your child's name.
Sheep - Black, brown or grey leggings or trousers, white or cream top, PE pumps
Townspeople - Dark leggings/trousers, dark coloured, plain adult t shirt and belt
Stars - Dark leggings/trousers, white top
Narrators – Smart/party outfit
Donkey – black/brown/grey top and bottoms
Costumes for angels, Mary, Joseph, kings and shepherds will be provided but please ensure that children have a vest or short sleeved t shirt to wear underneath and a pair of PE pumps.
Thank you for your help
Year 3/4 team
The children shared the stories that they had altered by editing with one another.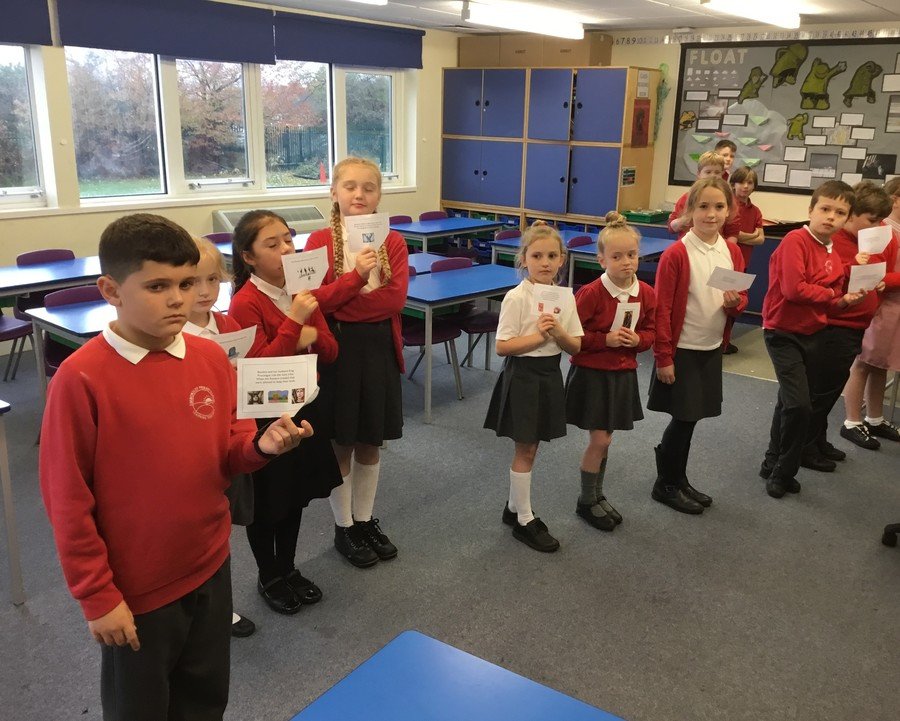 We made a living graph about the events in Boudica's life.
In art we were learning about Miro and how he experimented working on different materials. We used foil, card, newspaper and cork.